Top Selling Herbal Knee Pain Relief Pathces
Made with Natural Ingredients
Our pain relief patch is produced with the aid of plant extracts, self-heating patch design. Pain patch is backed by science to deliver fast-acting, long-lasting and deep penetrating pain relief for knee pains, sore muscles, sore joints, and arthritis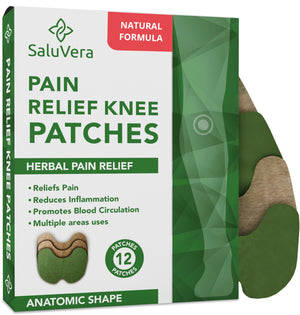 Knee Pain Relieving Patches
Sale price Price $18.95 Regular price $20.00 Unit price / per
Tax included.
Eyelid Cleaning Wipes with Tea Trea Oil
Relieves Dry and Itchy Eyes
Get the relief that you need. Simply wipe and say goodbye to dry and irritated eyelids. Pre-moistened eyelid cleanser wipes with natural tea tree oil and aloe Vera improve clogged glands. Our eye wipes help relieve dry, irritated, sensitive eyelids by gently cleansing eyelids and eyelashes. Suitable for all skin types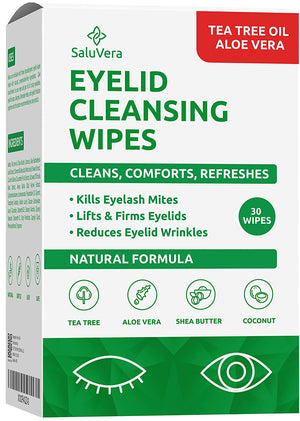 Eyelid Wipes with Tea Tree Oil and Aloe Vera
Sale price Price $18.95 Regular price $22.00 Unit price / per
Tax included.
New 2022 Pain Relief Cream
Real Time Relief Cream
Nerve relief cream comes with perfect consistency and absorbs quickly into your skin when massaged. Neuropathy cream penetrates deeply into the skin layers providing targeted temporary neuropathy relief for feet, back, neck, knee, hip, shoulders, elbows, joints, and other muscles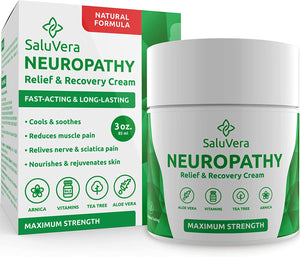 Pain Relief Cream with Aloe Vera, Arnica, MSM, Vitamin B6 and Menthol
Sale price Price $21.95 Regular price $28.00 Unit price / per
Tax included.
Our philosophy
SaluVera means 'true health', because health is about more than feeling well, and having energy. True health should begin within, and radiate without. 
About us
Love these patches!
 Thin and light under clothing. Used on a sore calf muscle and it helped to relieve the pain.
Product that works
These really work and keeps my back and knee pain gone for 8 hours I couldn't do without them and best of all I don't have to take anything for pain if I use these that's how good they work!!!!
For the first time in a long time I sleep through the night
Struggled with knee pain for years. This patch actually works so well that for the first time in a long time I sleep through the night. I leave the patch on still it starts to fall off (approximately 8 hours). I like that my fingers don't get messy having to rub any gel or liquid pain reliever on. I just open a patch and slap it on for hours of pain relief.
"SaluVera" means you feel your best, AND look your best.
Collaboration
Do you have a Social Media blog with at least 5000 followers? You can have our products for FREE.
Contact us